Stacking the Shelves is a weekly meme hosted by
Tynga's Reviews.
It is all about sharing the books you are adding to your shelves, be it physical or virtual. This means you can include books you buy in a physical store or online, books you borrow from friends or the library, review books, gifts and of course ebooks!
Tynga publishes her post each Saturday, so be sure to link up your posts and check out what books others have added to their shelves that week.
From the Publisher:
Until the Beginning by Amy Plum
I reviewed the first book in this series shortly before it was released and really enjoyed it. I am SUPER fortunate that Flo was able to pick up a copy of Until the Beginning for me at ALA in Chicago last week. Woo Hoo!! The scheduled release date is May 5th, so look for my review sometime in May.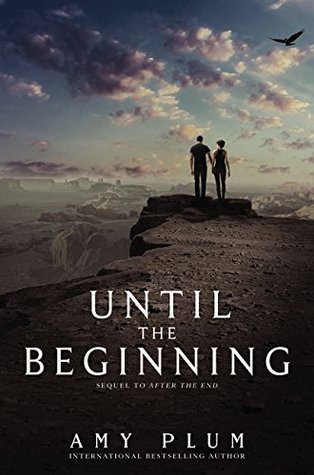 Goodreads Overview:
When Juneau's clan disappeared, she lost so much more than her friends and family. She soon discovered everything she thought she knew about her life was a lie. Her people's gifts were actually secret abilities that others wanted, desperately enough to kidnap an entire village.
Juneau and her new companion Miles's cross-country journey to find her clan has led them to a game preserve in New Mexico. Now Juneau's people are finally within reach, and she will stop at nothing to save them. But she has a target on her back too, because unbeknownst to her she is the key to unlocking everything. To rescue her people - and herself - Juneau must discover what she, and her abilities, are truly capable of.