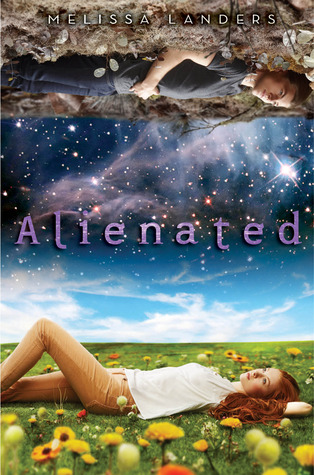 Cara Sweeney is a high school senior and is currently top in her class. She is smart, popular, has a boyfriend....everything a typical teenager would hope for. She is approached by her principal to host an exchange student from L'eihr. Where is that you ask? It is on another planet! Three Aliens from an advanced society are scheduled to arrive on Earth to foster a relationship with the humans. Both species have something to gain from the arrangement, but everyone is skeptical and leery. Cara's Mom was cured of cancer thanks to the L'eihrs and her family could use the money to pay for college, so she agrees to host one of the exchange students.
Aelyx is exceptionally good looking, strong, and intelligent, but lacks emotion and tact. He comes off as arrogant at first and puts off a lot of the student body. As tensions build, so does the violence. Cara and Aelyx develop a more personal relationship and you can slowly see them changing. They begin to realize they aren't that different after all and an alliance may be in their best interest, but is it too late?
This book is a fast read with plenty of action and romance to keep the pages turning. I couldn't relate to the way Aelyx handled certain situations, but I understand he was doing what he thought was best. Cara has a very loving and supportive family, but her "friends" left much to be desired. When things began to heat up, they fled faster than anyone. They did redeem themselves slightly in the end, but I don't think I would ever truly be able to trust them again.
The ending left me hopeful and anxious to read the next book. Fortunately, I already have a copy of Invaded and should be able to get to in within the next couple of months.
I had a chance to meet Melissa at a signing in Columbus and thought she was extremely sweet. There are some great quotes in this book that literally made me laugh out loud. I would share them, but taken out of context I don't think they would be nearly as funny. I would suggest picking up a copy of Alienated to experience them for yourselves first hand.