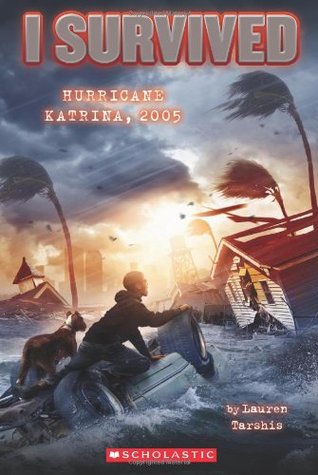 My 5th grade son's teacher wanted him to delve into some fiction since he has been reading non-fiction the better part of the school year. He read the first book in the 39 Clues series, which he really enjoyed. He then decided to give historical fiction a try and selected this I Survived book.

This was a quick read for him, but it gave him the opportunity to mix the non-fiction aspects he enjoys with some fictional characters and elements. Hurricane Katrina hit New Orleans when my son was only 6 months old, so this was a history lesson for him. Seeing the events through the eyes of a boy the same age as him allowed him to relate to the story.

What I enjoyed about this book is that it allows the child to feel the emotional aspects of the event. He not only learned about Hurricane Katrina, but he could experience the fear and danger a child would have endured in order to survive this catastrophic event.

This series is a great choice for elementary school children who enjoy Magic Tree House and the Who Is / Who Was books.