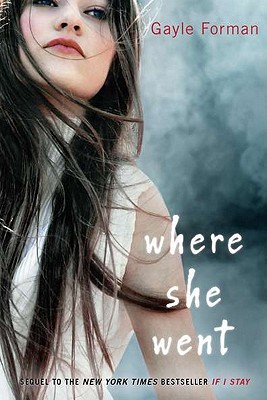 This was an exceptional sequel to If I Stay! It is rare that a book I loved has a 5 star sequel, but Where She Went definitely earned its 5 star rating and then some. I would not; however, recommend reading this as a stand alone. It is a continuation of the first book and the reader would lose a tremendous amount by skipping over the original installment.
Where She Went was told from Adam's point of view, which I absolutely loved. We get to see how he was affected by the accident that changed Mia's life forever. We can see that he was just as much a casualty as the rest of her family. While the world thinks Adam is on top of the world with the success of his band, he is barely hanging on. Even after three years time he hasn't been able to cope with Mia walking out of his life with no explanation.
Mia appears to have moved on and is completing her Juilliard education. She is one of the up and coming classical musicians and is beginning her tour at Carnegie Hall. Adam happens to be in New York for an extra day before heading to London to start his tour. He is walking past Carnegie Hall and notices an advertisement for Mia's performance. He is able to get a ticket and the story takes off from there.
From their awkward reunion to their heart breaking confessions you could feel the emotion radiating from these characters. Throughout their day together, Mia takes Adam around to all of her favorite places in New York and they slowly begin to reconnect. I wasn't sure where Gayle would leave them at the end, but the ending couldn't have been more perfect. I finally felt like I could be at peace with the story vs. the way she left readers hanging at the end of If I Stay. I had no idea there was a sequel and I couldn't believe that was the end to Mia and Adam's story.
I haven't read any of Gayle's other books, but I have added them to my TBR list based solely on this exceptional series. I would absolutely recommend these two books to any YA fan.