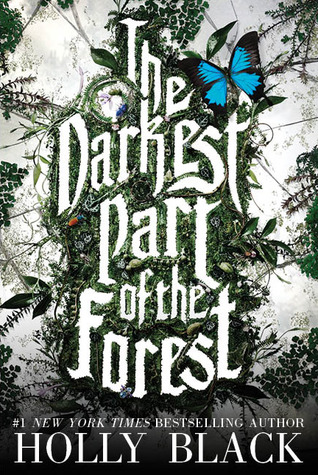 Hazel and Ben are a brother and sister who have grown up in the unusual town of Fairfold. The locals know all of the "rules" to keep yourself safe from the monsters that live in the forest, but it is never safe for a tourist. The faeries prey upon the unsuspecting visitors who come to visit the prince, who has been sleeping in the forest for generations. The local high school students routinely gather around his glass casket to party, but the prince has had an even greater impact on the lives of Hazel and Ben. While their parents were busy working, the siblings spent hours talking to the prince and pretending to kill the monsters in the forest.
One day, it is discovered that the prince is no longer in his casket. Where did he go? How did he escape? Is his disappearance related to the increase in violence in Fairfold?
Holly weaves a wonderful tale that connects the human world with that of the faeries. There is a boy named Jack, who is considered to be a "changeling". He is an immortal fairy who has grown up with a human family in Fairfold. Through him we are able to see how life on the other side really is. While the faeries are known for their trickery, they aren't all bad. There is more to the mystery of the "monster" than one can imagine and his or her true identity is not as obvious as it first appears.
The book started out a little slow for me, but it really took off about 100 pages in. Once Hazel and Carter began working together to solve Farifold's mysteries, I simply could not put it down. There are a couple of love stories that add an additional element of interest as well.
I haven't read Holly's Modern Faerie Tale series, but I am definitely intrigued by it now that I have completed this book. I have added the first book in the series to my TBR list and hope to get to it soon. Well...that is a relative term when your TBR list contains over 300 books, but I do look forward to reading it some day.