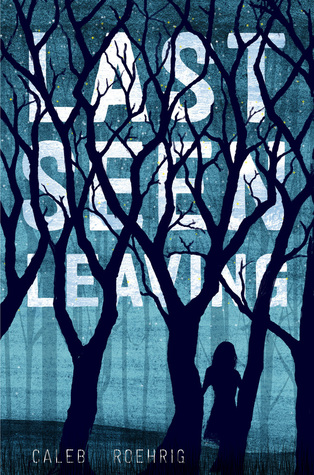 I received an ARC of Last Seen Leaving at the Fierce Reads blogger event at BEA and had an opportunity to meet the author. He was absolutely hilarious, so I decided this would be one of the first books I read from BEA.


Flynn is a high school sophomore whose ex-girlfriend, January, is reported missing. The breakup was a relatively recent turn of events, so he becomes a prime suspect. In an effort to discover the truth, and clear his name, he uncovers a number of discrepancies. January had been lying to him and just about everyone he "interviews" about her disappearance.
We don't have the opportunity to meet January before her disappearance, but there are several flashbacks to Flynn's encounters and conversations with her. Her mother recently married a wealthy politician and her life was turned upside down. She was forced to transfer to a private school, her home life was a disaster, and she was distancing herself from all of her friends. She was under a considerable amount of pressure from her step-father and his campaign manager, but all of these factors combined don't seem like enough to make her run away.
In addition to the mystery, the book focuses on Flynn coming to terms with who he is as an individual. I loved his personality and sense of humor from the beginning, but admitting the truth allowed him the chance to finally be himself. He was essentially forced to come out and wasn't prepared, but I felt like Roehrig did an excellent job of portraying Flynn's feelings and experiences in a very realistic manner. Everything wasn't champagne and roses and I certainly wouldn't expect it to be.
There were several twists that I did not see coming, including the ending. I felt like the story wrapped up nicely, but there is still the possibility for a second book in the series.
I gave this book 5 stars and will definitely add whatever Caleb releases next to my TBR list. This book was very well written and is highly entertaining.